This was our first full-day's Hands-On Meeting and it was well attended. Three lathes and a sharpening centre were on the go for most of the day (we stopped for lunch, of course). We were pleased to welcome our regular members as well as some visitors who came for the first time. Some of our more experienced turners were available to show basic techniques to newer members and visitors. Several first-time turners ended the day with their own turned item!
Perhaps this is a good opportunity to thank each other: John and the committee members who work behind the scenes to keep the club running; the members sharing their skills on the lathe, the "brew crew" who keep the tea, coffee and biscuits replenished; the librarian who looks after the club DVDs , books and tools, the "welcome team" at the door who are welcome to take our money; everyone who helps set up and put away the chairs and equipment. Keep it up everyone!
Here are a few snapshots of the day. Sorry if I didn't manage to capture everyone's efforts.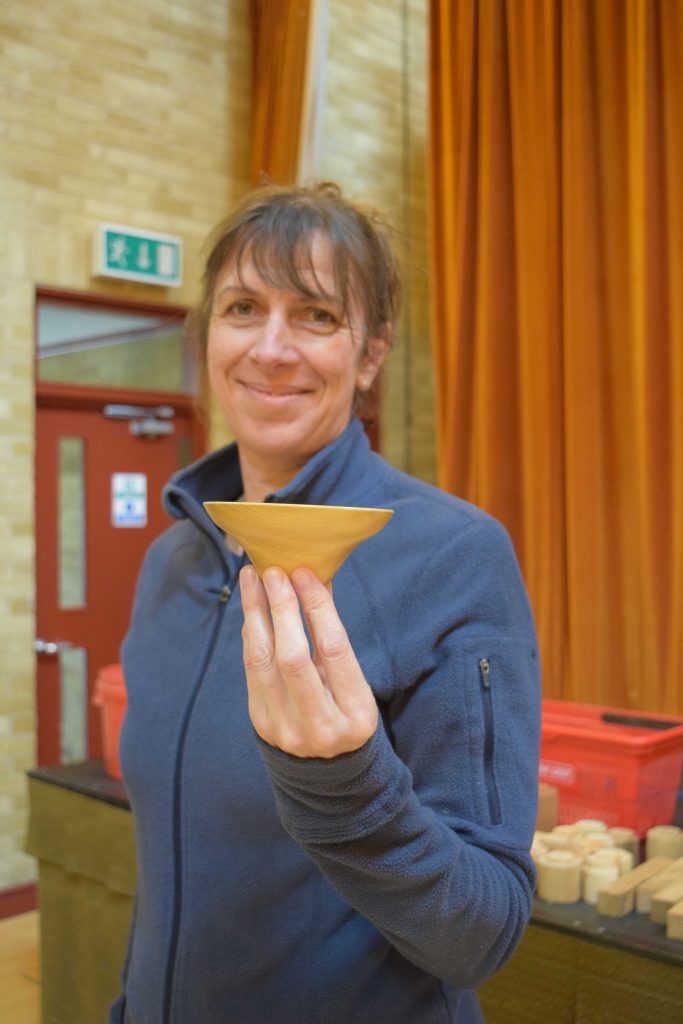 Review: Hands-On Meeting – Sunday 20th August, 2023